Finally got to try out new Frantzén, been looking forward to this since I heard that they where closing old Frantzén and moving to a new place. I can be a bit dangerous to look forward to a place to much because you build it up in your head before you try it.
So finally came the day I got to try it out, went there with some friends and the first thing that meets us in the reception was a very friendly girl that helped us with our coats. Then there is not that much more that you can see in the reception except some meat being dry aged.
Then a door slides open very smoothly and we go thru a narrow walk way to reach the elevator that takes us up to lounge area that has the feel of someone's home or a ski cabin. We get seated and have some nice champagne to start with and the food starts to come in.
At the end of the lounge area is the kitchen where the chefs are working hard preparing our food. Everything looks and taste great and we get our food in a perfect tempo so it never feels like we are rushed or that we are sitting and waiting for it.
Before we move on to see other parts of the building we are taken to the kitchen counter where they show us what we will be eating tonight before it is prepared for us.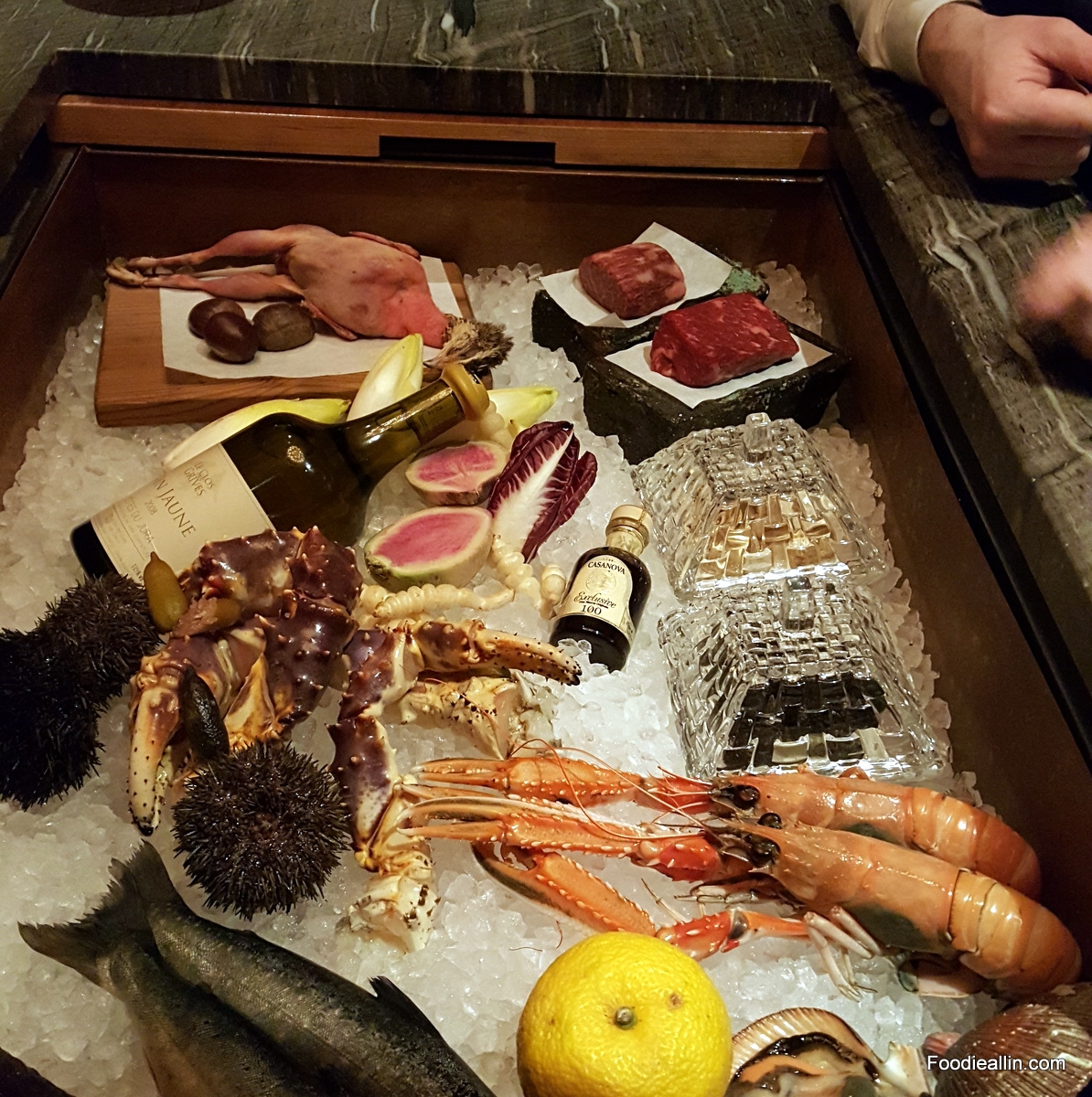 We are then taken down to the dining room where we are seated at a long table with a view over the open kitchen. We get served so much good food and some of the food are prepared at our table which is fun to see.
There are so many different dishes that we get to try so I will not describe them all because they change over time depending on the season and it is one of the surprise with going there. But I came promise you that you will not get disappointed when coming here. I can tell you about one thing we got that is also one of my favorites that I think will always be on the menu and it is fattiga riddare (truffle toast) you can see it below.
And you end the dinner where you started it with some nice sweets to round it all up nice and good. It´s hard to describe a place like Frantzén without giving to much away because you don´t want to know too much before going there because it is part of the experience. It cost a lot to go here but and if you think it is worth it is up to you. But one thing that I am sure of is that if you go there you will really like the food and the experience. It can be hard to get a table here but if you know you are going to Stockholm you really should try to get a table here.
Adress: Klara Norra kyrkogata 26, 111 22 Stockholm
Summary
Reviewer
Review Date
Reviewed Item
Author Rating