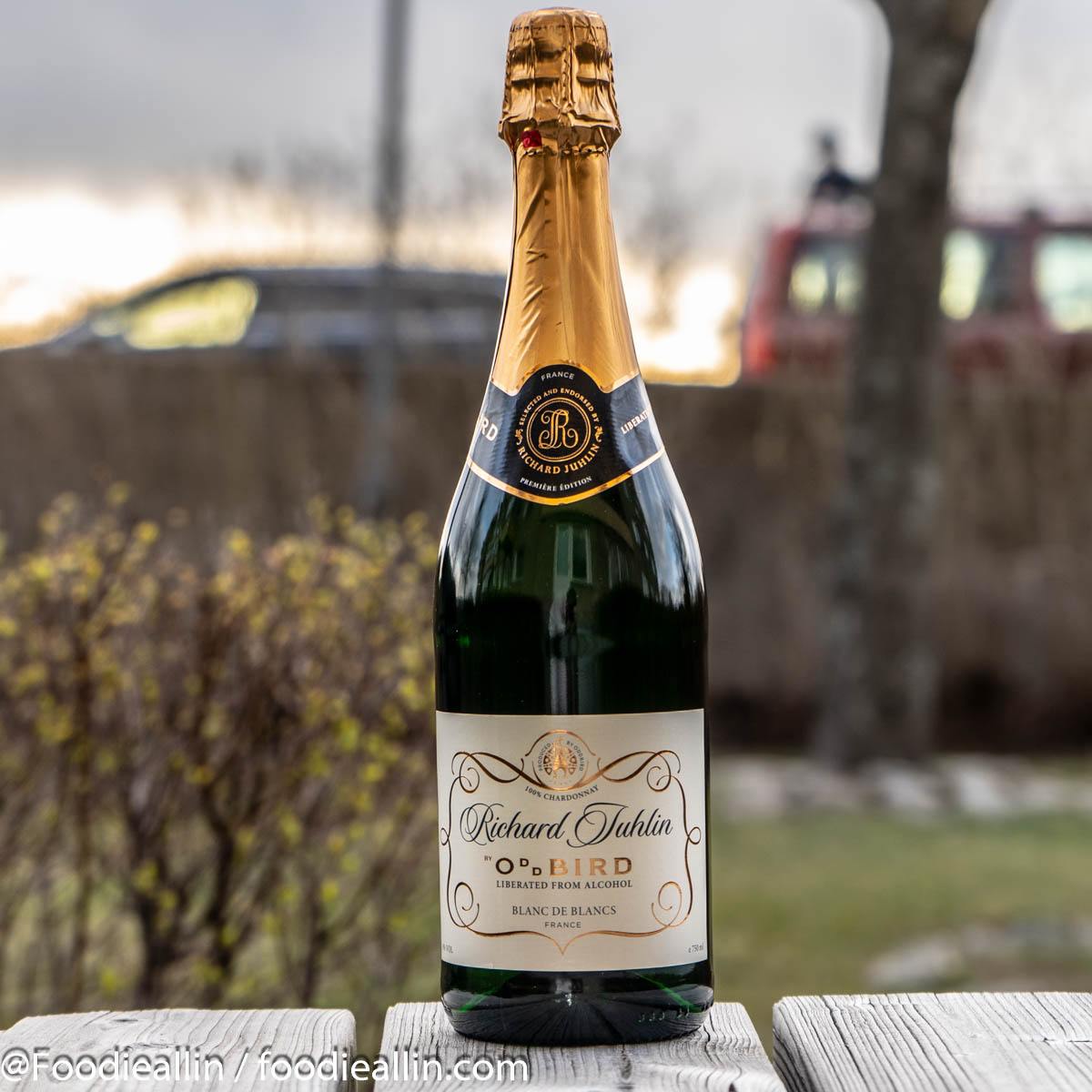 Oddbird Blanc de blancs is an alcohol-free sparkling wine made with Chardonnay from the south of France and then made to mature for up to twelve months.
I get a lot of flavors from apples and honey in this one and think this wine will be great to serve with seafood.
You can find this wine at Systembolaget for 94 SEK.