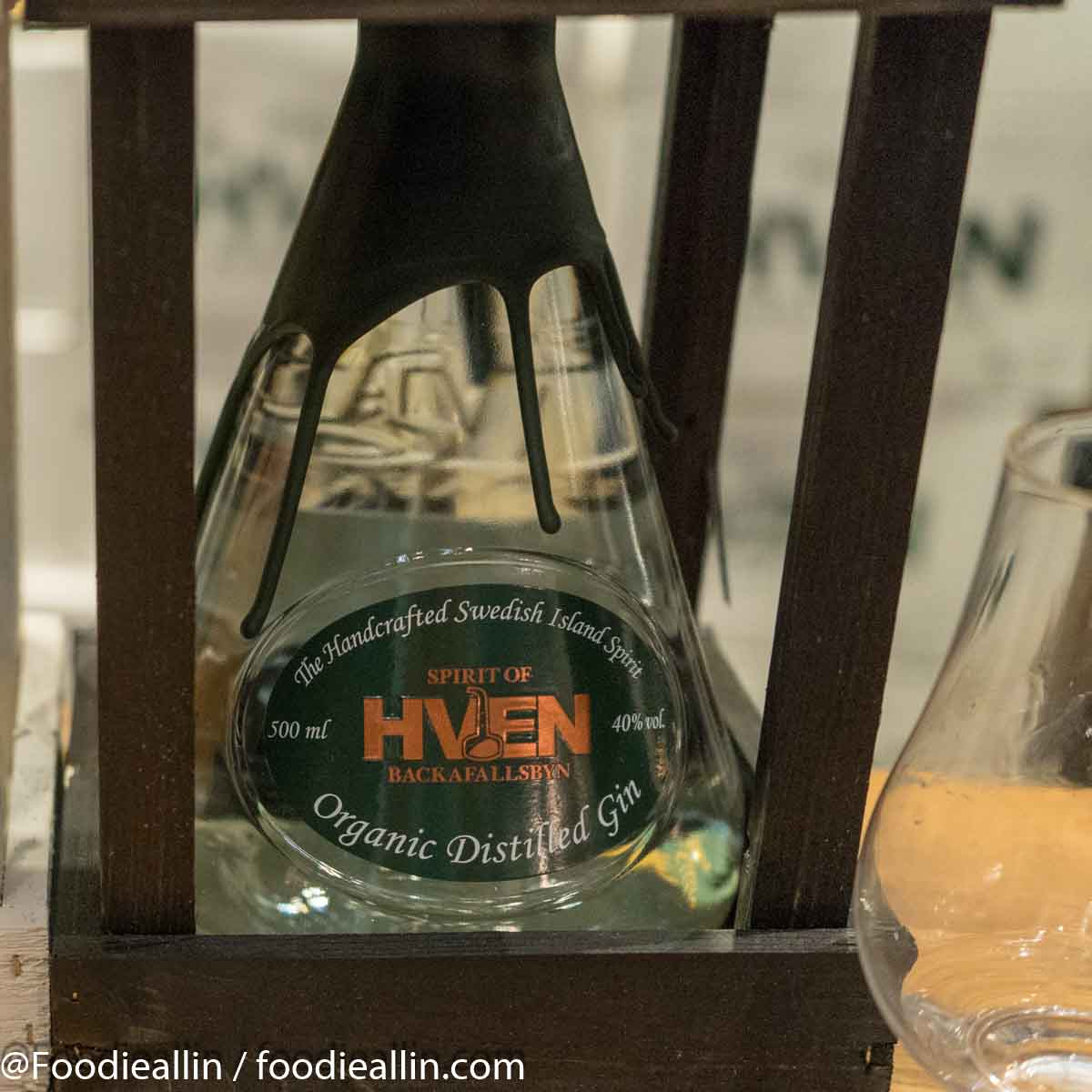 I tried this Gin at the Mat, Malt och Destilat event in Sweden.
This gin is produced by Spirit of Hven Backafallsbyn in Sweden. The aromas and taste of citrus, juniper and some vanilla mixed with cardamom and aniseed.
This gin is very smooth, it is 40% and if you are mixing something with this you can´t use to much of whatever you are mixing with, so you don´t lose the flavor of this smooth gin.