MOAS or Meat on a stick as the restaurant is called is the place to go to for kebabs in Stockholm.
They bake their own bread and use fresh and good ingredients. The place is not big, and they get a lot of customers.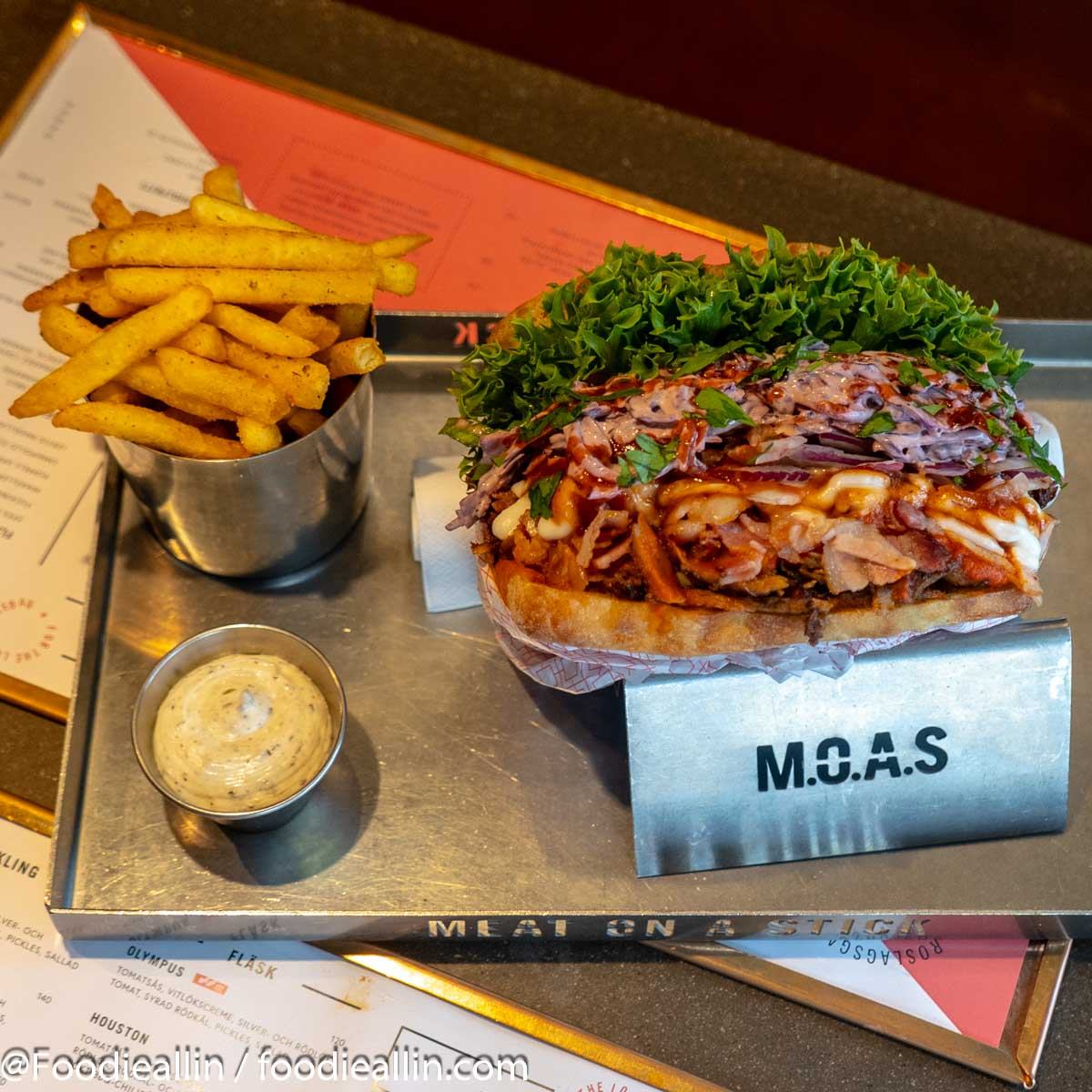 The restaurant is run by @kebabspotting who travels around the world to find the best street food in the world and it reflects well in this restaurant.
The food here is good and you get great value for you money at this restaurant.