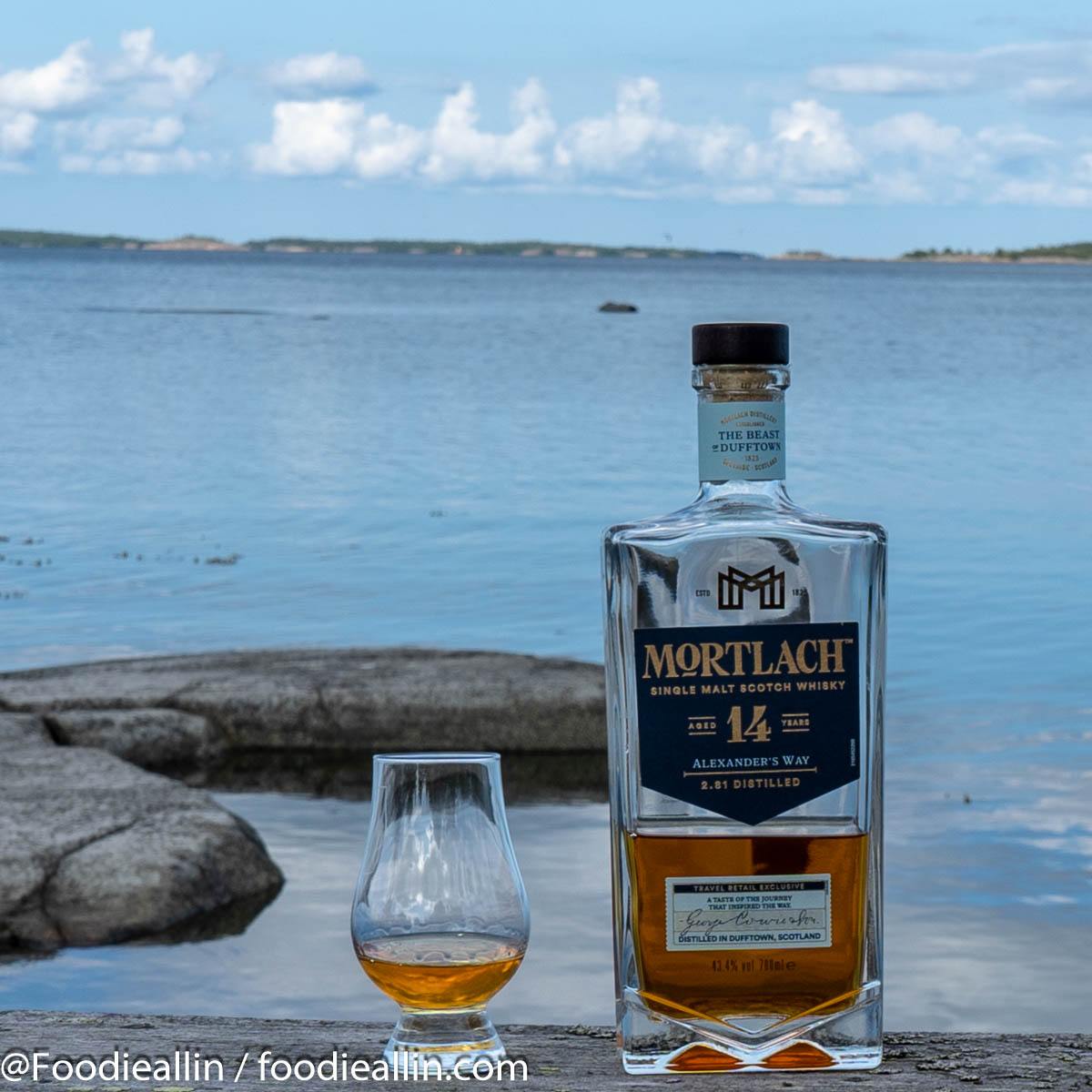 This whisky was made available only through global travel retail in 2018. It is named after Alexander Cowie who is the former owner of the distillery. Mortlach distils it whisky 2.81 times in a unique process known as "The Way" and that is why it is called Alexnader's Way. This whisky has been in refilled bourbon casks and Sherry Casks.
So to my notes from this whisky:
At first, I can feel a creamy apple scent to it with a hint of spice. When I taste it I get pepper and ginger at once but at the end some sweet flavor and you can taste the oak. The finish is ginger and oak for me and it sticks with you for a while.