I have been wanting to go to Hantverket for a long time and this week I had the chance to go there. Hantverket is Swedish for craftsmanship and I think it is a very good name that sums up this restaurant because everything from the interior to the food has distinct marks of craftsmanship.
The head chef of this restaurant is no other then Stefan Ekengren who released the book "Husman" 2016 which is about Swedish cuisine. And the restaurant is located in Stockholm, Sweden.
So, the concept here is that you should order 3 or 4 different things from the menu besides the desserts I would say.
We started of with "Struva" with whipped duck liver pâté, parmesan cheese and port wine which were both super light and very good.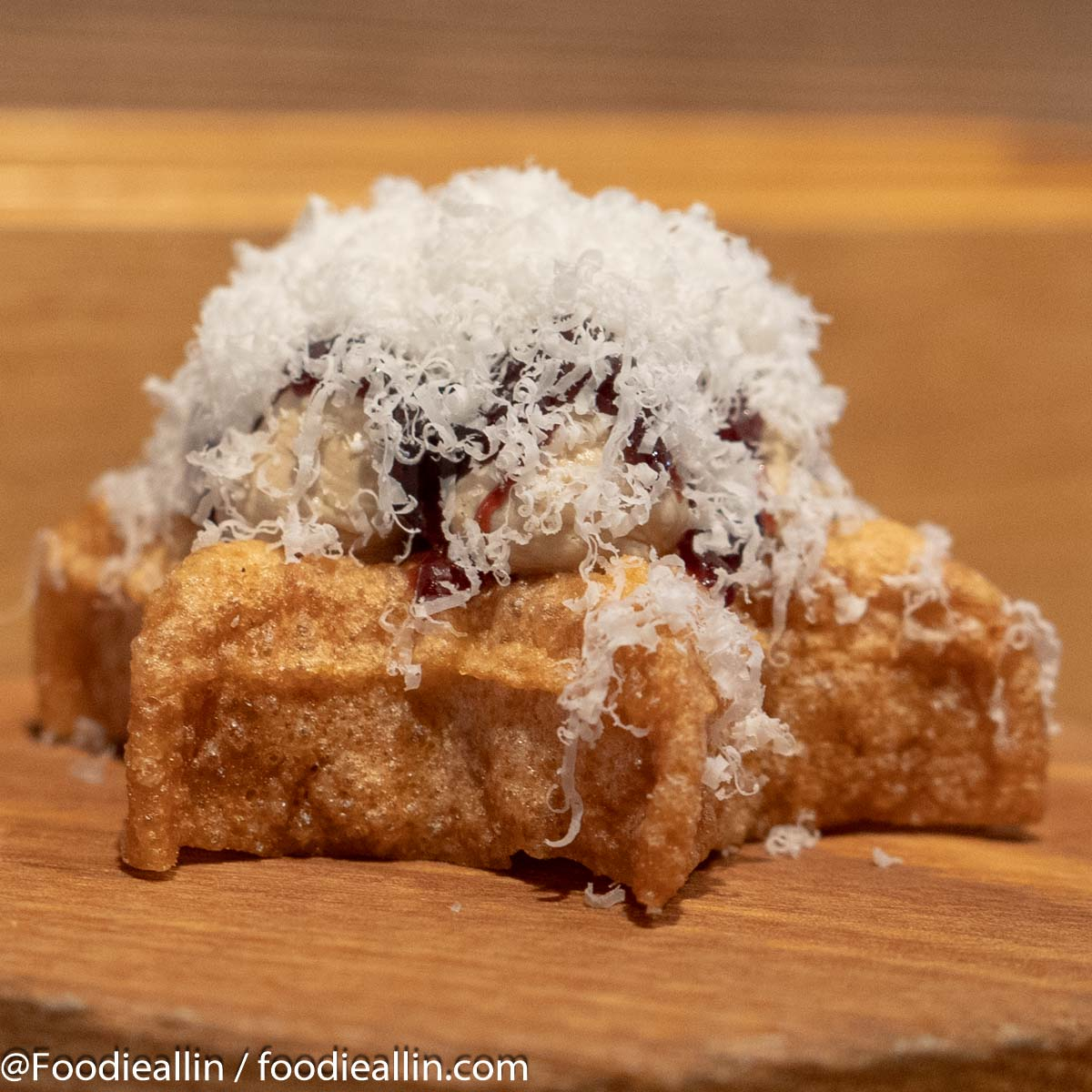 After that we moved on to the Hasselback potatoes, bleak roe, sour cream and spring onions which were crispy and the perfect snack size.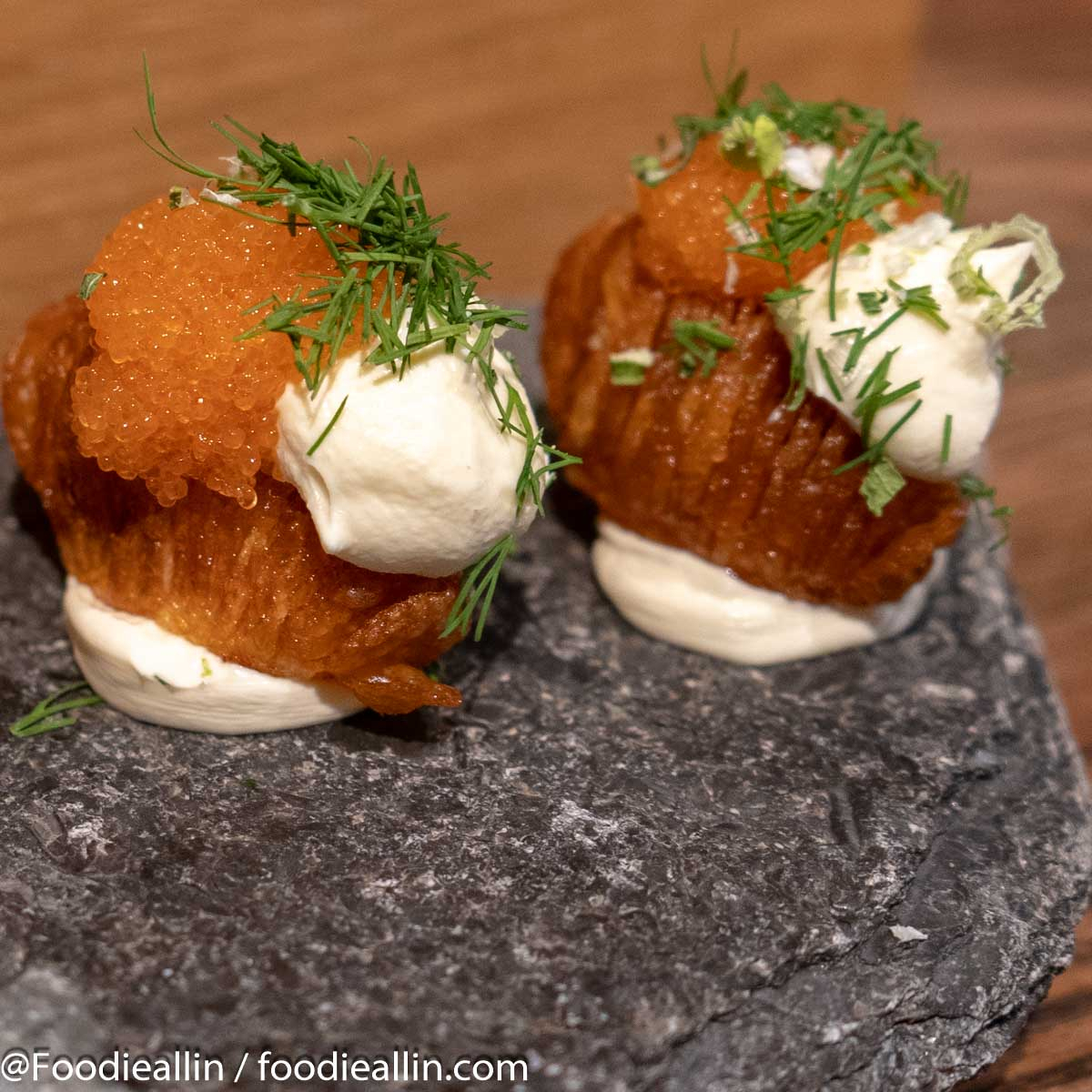 And the last "starter" we had were Tartar of rainbow trout with gingerpickled cabbage root, salmon roe and horseradish which had an interesting texture and great combination of flavors.
Then it was time for Chilled soup of green tomatoes with blackened avocado, jalapeño, kohlrabi and cucumber which we were recommended by the waiter to try and we were not disappointed.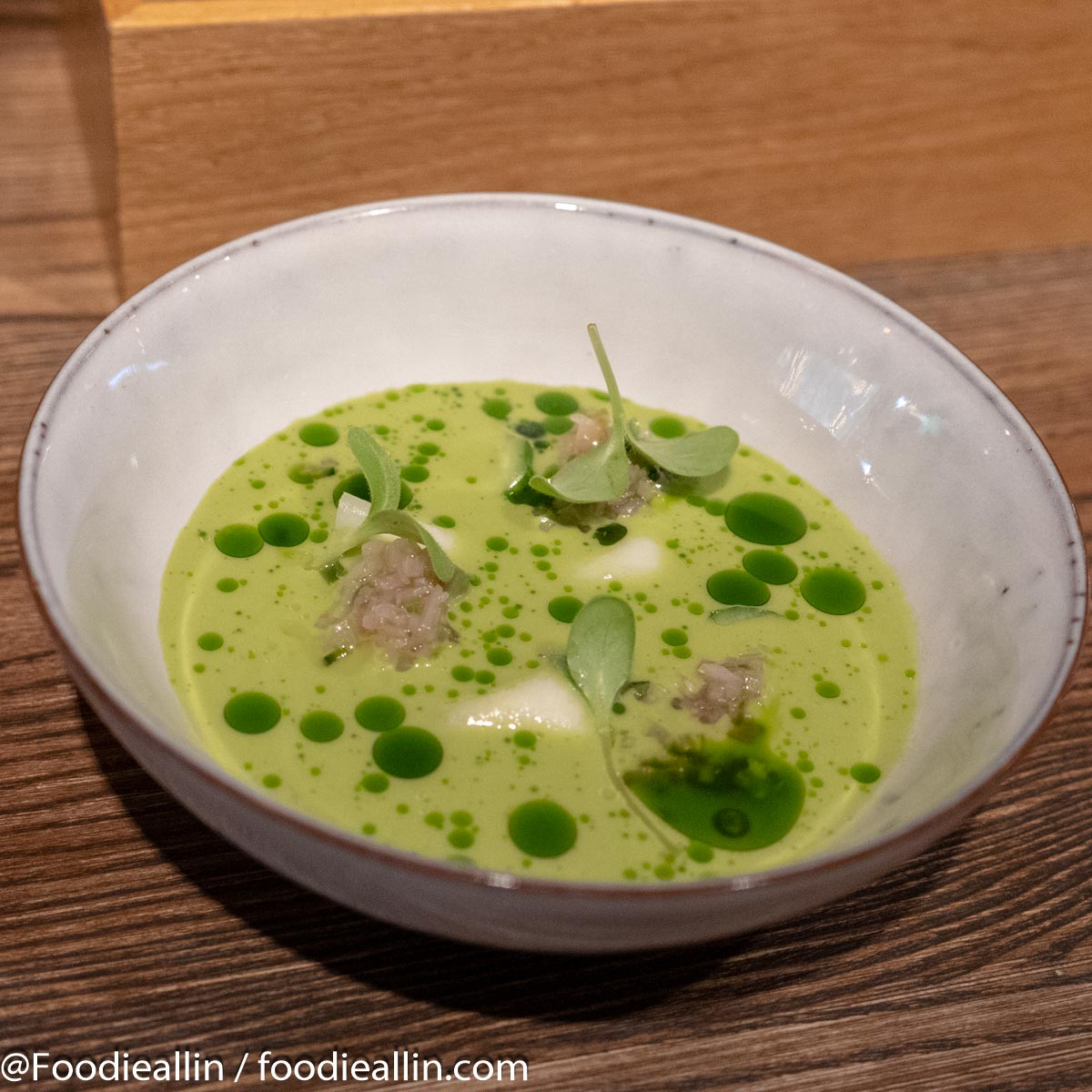 After some soup we had the Thinly sliced raw beef with Jerusalem artichoke, gruyère cheese and hazelnuts.
We then moved on to stewed macaroni with wild garlic, green asparagus, pickled onion and Himmelsraften that had a crispy texture to it, important here to mix it all around so you can get everything together on the spoon before you try it.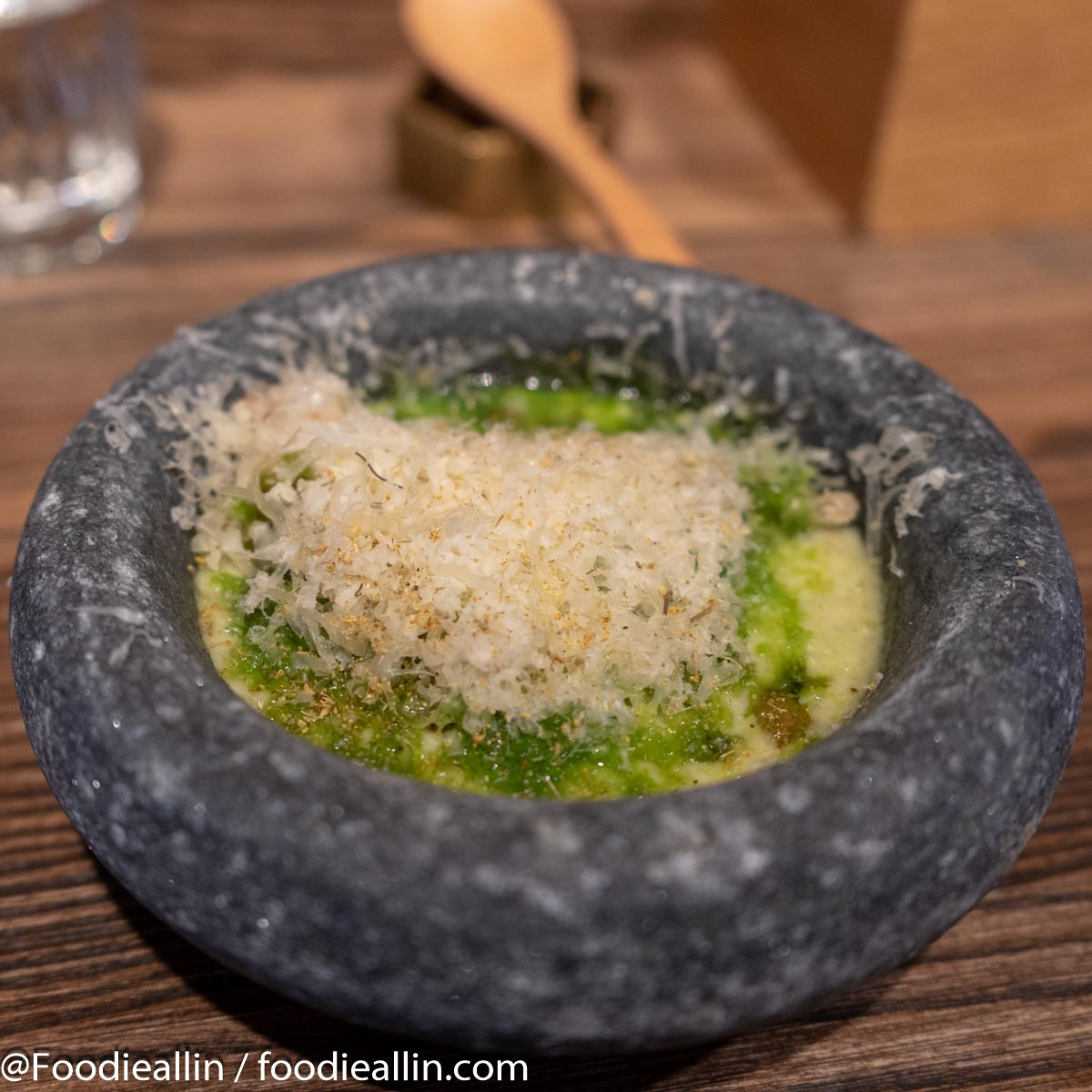 And we kept ordering in more food so then it was time for the shrimp sandwich with cold smoked shrimps, bleak roe, browned butter, creamed egg, dill and rye bread. Here you had to break the bread with a mortar before starting to eat.
And the last of what we can call the main course was a pepper fried roast beef of veal with browned sage, onion ring, artichoke and tomato which both smelled and tasted amazing.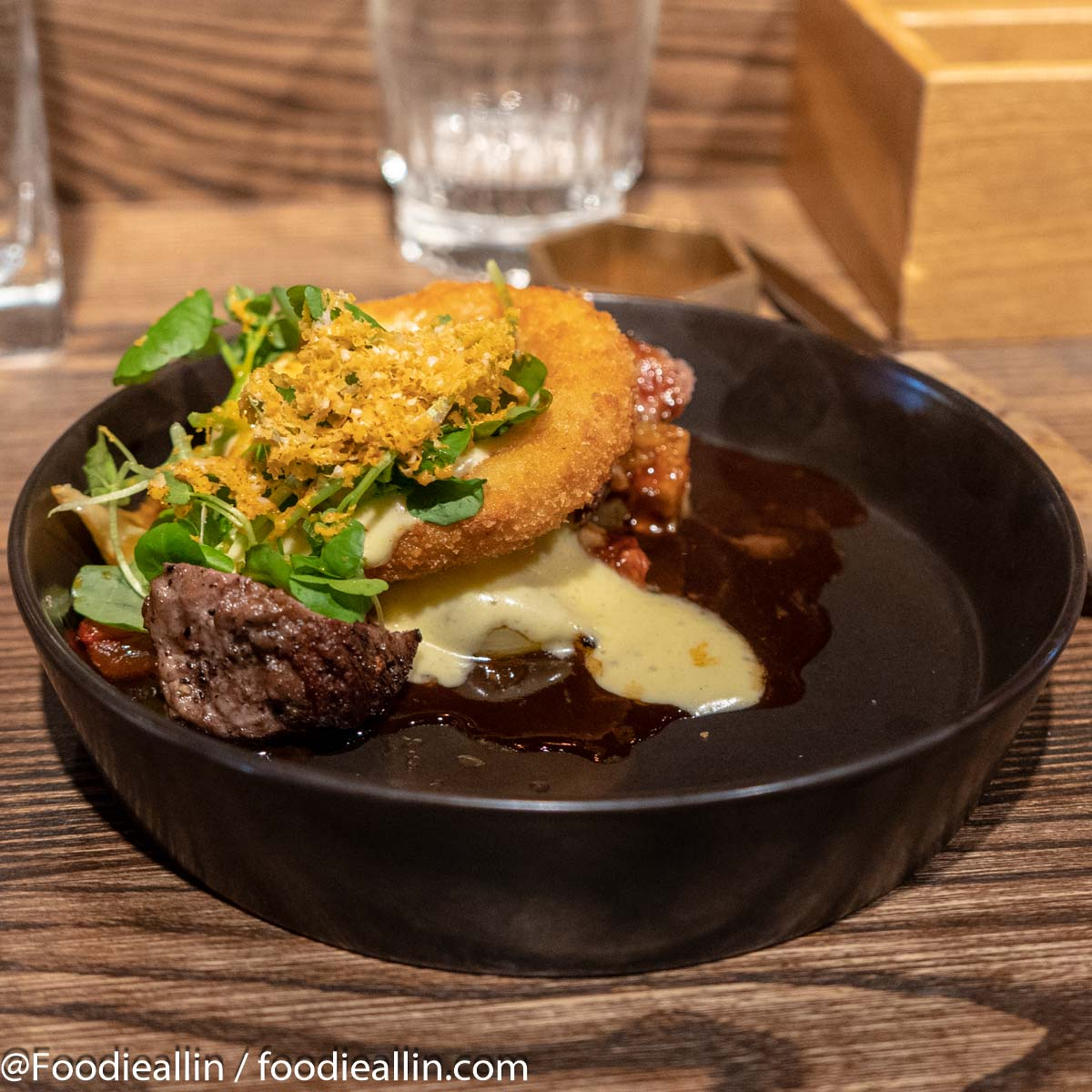 Then it was time for something sweet, so we started ordering from the dessert menu and first up was Glace au four with wild strawberry parfait, lemon meringue and mazarin cookie which was creamy, light and sweet all mixed in to one.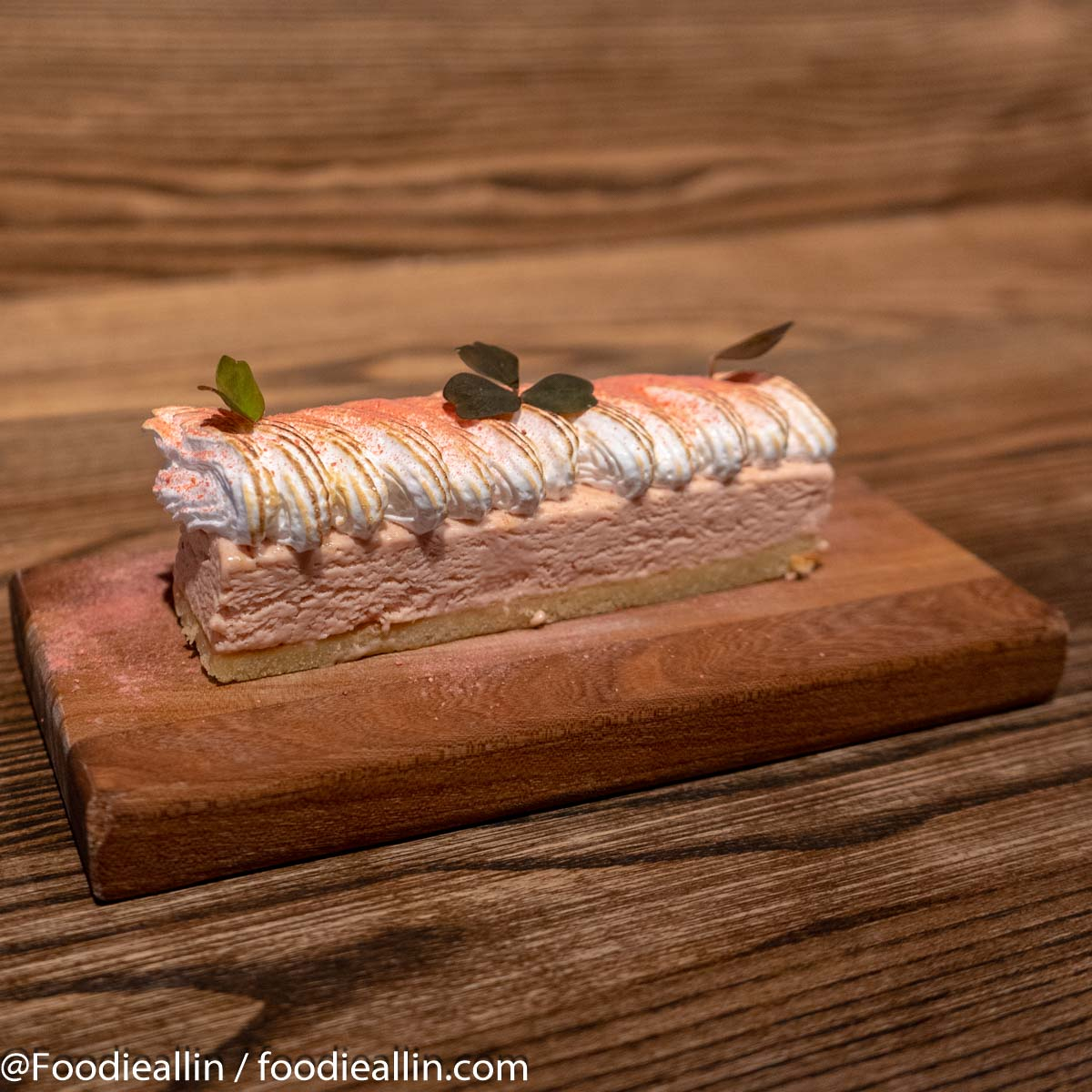 And a perfect taste break from that was the Rhubarb with roasted buckwheat, yuzucurd and ice cream of lemon verbena that we had after which had a nice tart to it.
To end the evening on a high note we had Doughnut with apple ice cream, apple compote and almonds as our last thing at Hantverket.
And I would say that nothing during the evening disappointing but if I had done it all over again I think I would have ordered everything from the menu and shared it with my friend. Now we shared some of the things we ordered but at least we tasted everything we ordered. So next time if I go with a friend I might just order everything once and then share everything.
Adress: Sturegatan 15a, 114 36 Stockholm, Sweden
Summary
Reviewer
Review Date
Reviewed Item
Author Rating