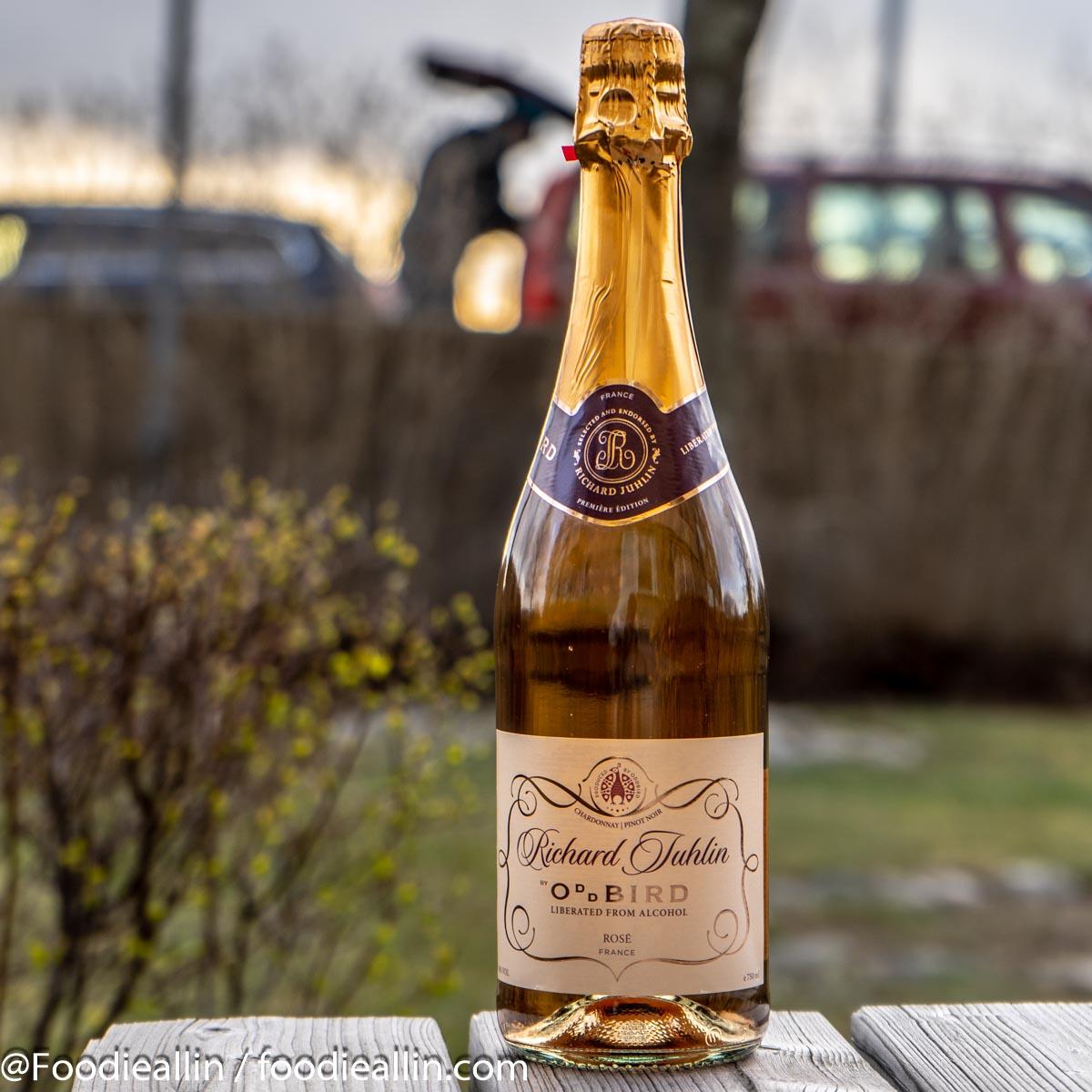 Oddbird Rosé is an alcohol-free sparkling wine made from Chardonnay white wine and Pinot Noir red wine and then made to mature for up to twelve months.
This is a fresh wine with flavors of berries and some apples. I think this wine will do great during the summer.
You can find this wine at Systembolaget for 94 SEK.