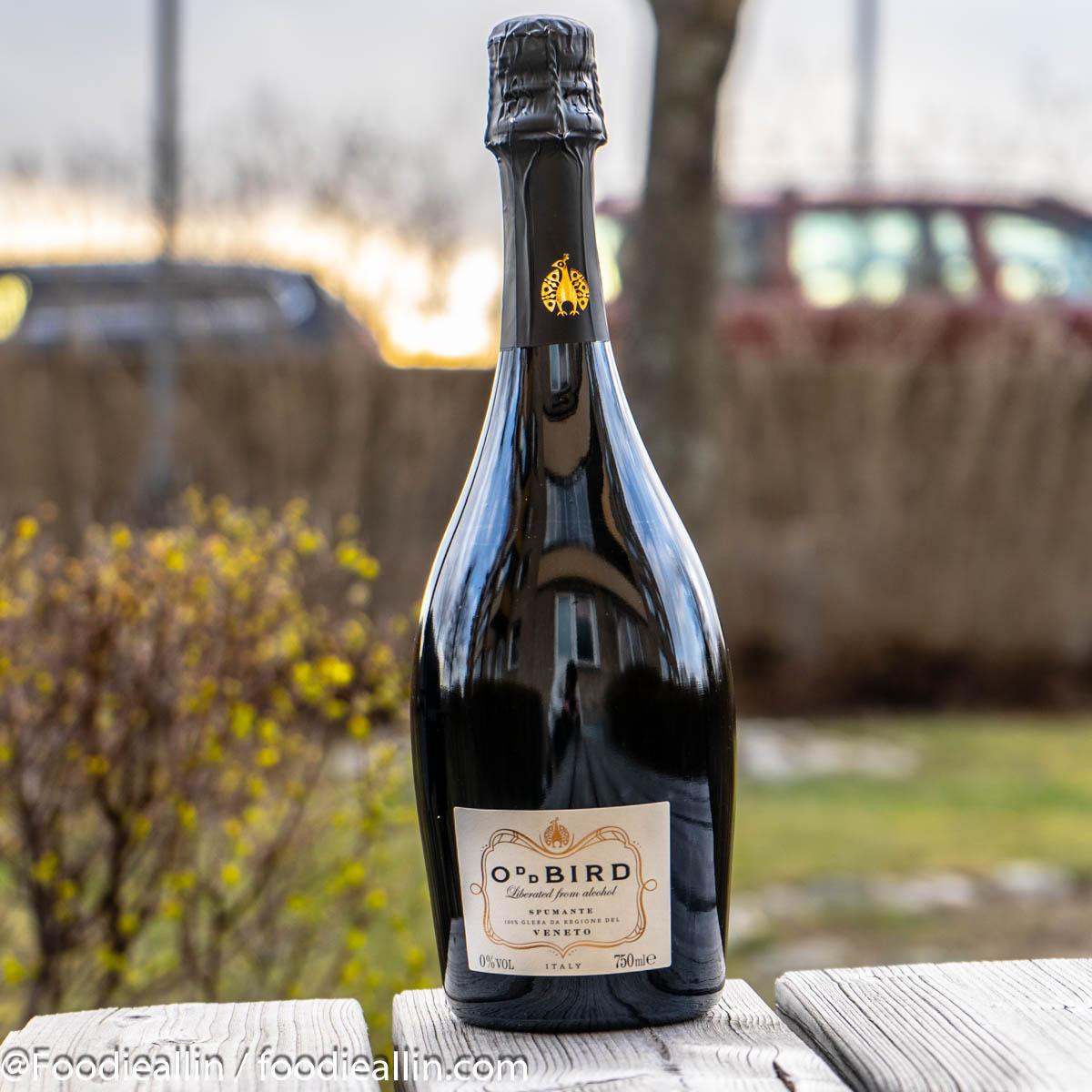 Oddbird Spumante is an alcohol-free sparkling wine from Treviso in Italy. The wine is made on the grape Glera and then stored for twelve months in steel tanks.
This wine is fresh, and you can taste a lot of fruits like pears and apples.
It is now out on Systembolaget for low price of 79 SEK.