I was invited to a press lunch/cooking by AWB for the product LikeMeat. The set up was to show off some products but also to show something that is not in store yet. LikeMeat is a substitute for meat, it is based on plant protein and they try to emulate the meat feeling in both bite and taste.
And while trying to emulate meat it is healthier then the real thing.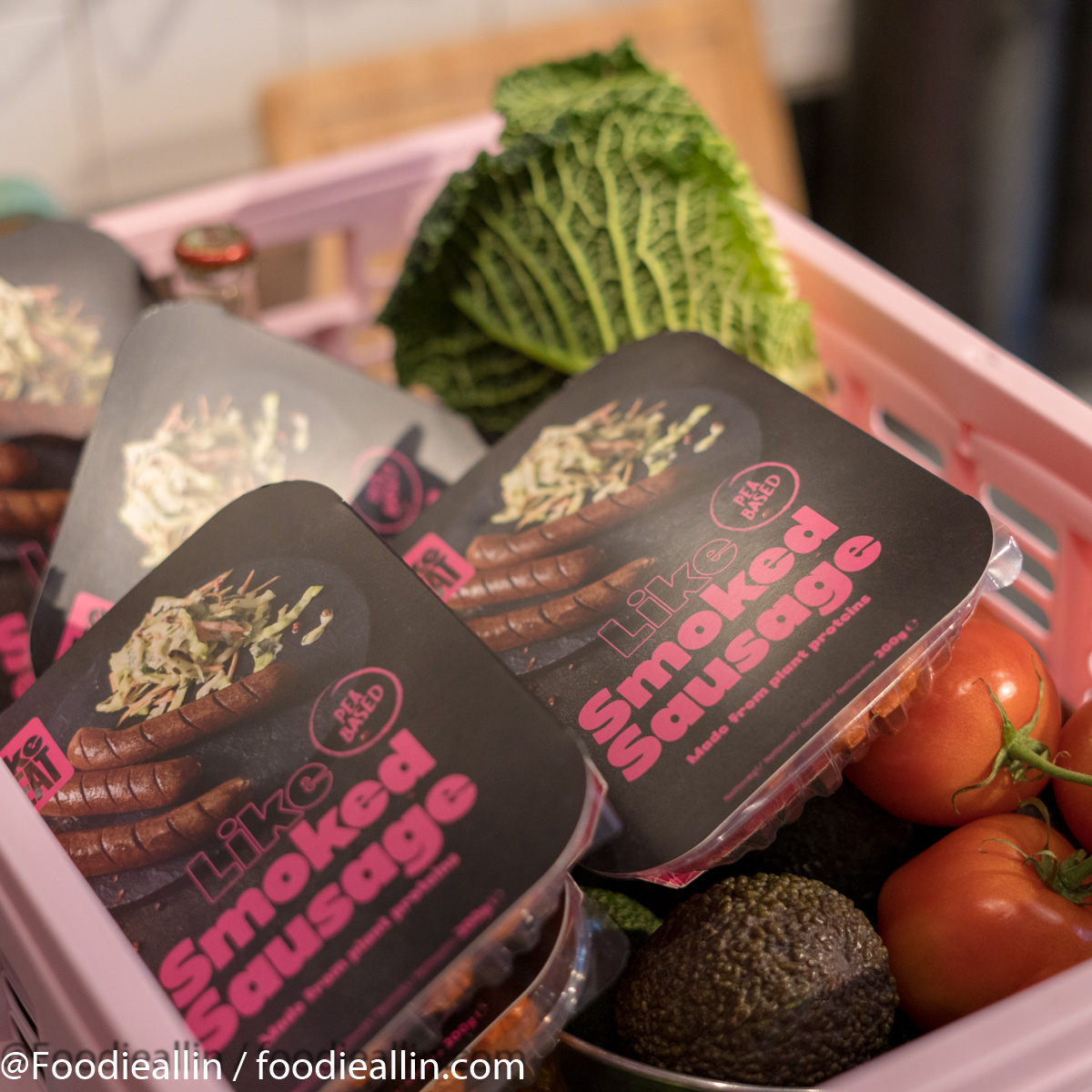 We made our own lunch with the ingredients and recipes provided so we got to try out how we could use the different products. We had LikeMeat chicken style chunks which was on of the better ones. Then the LikeMeat mince which was the second one for and at the end was LikeMeat smoked sausages, they didn´t taste bad but for me they didn´t taste like sausages, it was something missing with the texture and taste of it.
The recipes were put togheter by Line Damgaard and the different things we made was Tacos al pastor con calsa verde, Chili con LikeMeat – with street corn salad, Like Chicken mole – with rice and pico de gallo and Frijoles charros con salchicha – with homemade tortilla crisps and guac.
If you want to make it yourself, you can find the recipe HERE.
Beside that we got to try out there Juciy burger that is not yet out and that they are working on. For me it was a little bit like with the sausages, it tasted good maybe a bit sweet. But the texture and the taste were not what I except from a burger.
To sum up the lunch, the food was good and the people that was there where nice, so I had a good time.